Bay Area Courier, Freight, and Truck Delivery Service
Experts in Time Sensitive Deliveries | 24x7
Live Agents Standing By… No Automated Systems!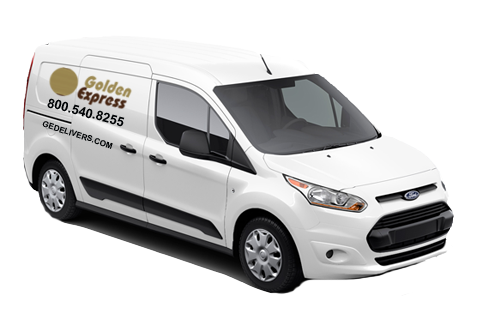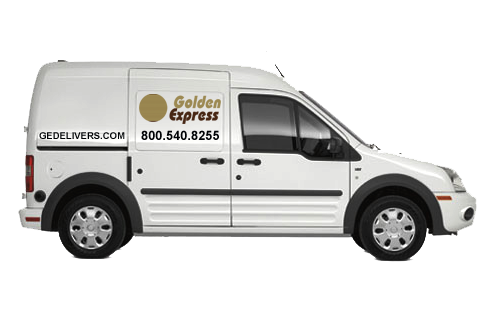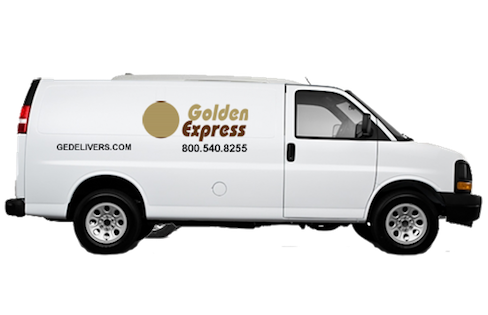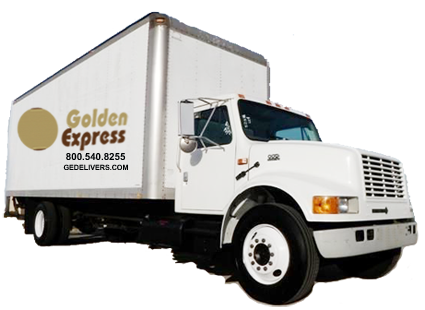 Services to fulfil your expectations
Why choose Golden Express?
Since 1990, Golden Express has provided courier, freight, trucking, and other logistics services throughout the Bay Area.
We provide excellent always-on-time service for firms, companies, hospitals, centers, groups, retailers, and labs throughout Northern California.
Safety and Liability – Golden Express understands that materials being delivered are extremely sensitive in nature. We only use drivers that are employed and trained by the company.
Professionalism – Signatures, time, and date are recorded at each location for enhanced security and record keeping purposes. No independent contractors. All drivers are uniformed, groomed and wear identification.
Competitive Rates – No hidden fees. Quick and convenient calculator, and downloadable rates table.
Fleet – A vehicle for whatever your needs may be.
Always Available – 24/7 365.
Community Activism – We understand the importance of giving back.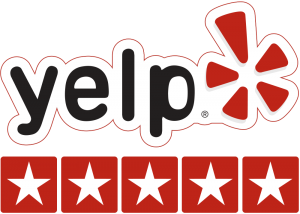 Exceptionally professional, reliable, efficient delivery service.
Each job was done on short notice and they were able to accommodate my schedule. Their pricing is extremely competitive.
- Friendly Employees - Quick pick up - Quick delivery - Great prices
You cannot go wrong. I would recommend Golden Express for any delivery without any hesitation!
You tried the rest now try the best. Golden Express truly takes the gold in punctuality and customer service. Here's a story for the kids: I work for a small-mid size engineering firm in San Mateo and had 10 sets of plans requiring same day delivery to a client in San Jose. GE was more than willing to go the extra mile (no pun intended) to insure our product's arrival in the most professional manner - no small feat considering this assignment was on a two hour deadline. This was my first transaction with this company but it surely wont be the last. I'd highly recommend you give these guys a try
Exceptional service. I called them on a Saturday with a long distance Bay Area delivery (Albany to Santa Cruz) that was urgent. They quoted a figure that was only about 25% higher than a Lyft for the same distance (ie very reasonable). They picked up within a few hours and delivered directly to the recipient. They even picked up a package from the recipient and mailed it to me, at no charge (though we hadn't discussed this, they just called me to ask if it was OK). This is a great company!
Was stressing out on delivering a present. I was recommended to use GE for a same-day delivery. It was pretty late in the day already but was told they work 24/7. So I gave them a call. Long story short, had a great experience using GE. They were prompt in picking up the package. And as a same-day delivery service, the price was reasonable. I got a call later that night from my friend saying she got the present 🙂 I will definitely recommend my friends to use GE. Keep up the good work!!!
Was in a jam and needed to have some very urgent documents delivered from my office in Oakland down to San Jose but was in the middle of a sales meeting, so delivering them myself was not an option. I started freaking out thinking that I was going to lose my job for the oversight but one of my colleagues asked me to calm down and suggested a sam day courier service. I had never used a same day courier before and found these guys online. Was surprised that their rate was very reasonable for what they managed to accomplish. They driver showed up at my office very quickly, almost as if he was hanging around the corner, kept me updated and had my documents delivered in less than an hour from the time he picked them up. I would highly recommend this service. These guys are lifesavers or in my case jobsavers 😉
These guys are great! I needed a last minute same day shipment done from here to LA area. The rates are very reasonable and no problems arose! This was the first time I used them and I wouldn't hesitate to use them again!
If I could give this company 10 stars I would! I needed a prototype for a Mec Eng project I am working on safely transported from Palo Alto to my start up in LA. Golden Express brought the prototype to me. I worked on it and also sent it back to Palo Alto using their service. I had no idea that things could get shipped so fast between Norcal and Socal. I used their same day service for both shipments and will definitely be using them again in the future.
Extremely fast and consistent! Golden Express shows no lack of professionalism in their service. Even at odd/peak hours, these guys have provided a speedy and reliable courier & freight service with very reasonable pricing--no matter what time or day it is.
I have used Golden Express numerous times for work and it has always been excellent; courteous, prompt and reliable. I had to use them personally last Friday, in the late afternoon to pick up a package for me as I would not make it in time and the package was very important. Once again, I was not disappointed and Golden Express delivered the package to me later Friday evening and they were my hero!
Have a Question? Contact us!
Have a Question? Contact us!